---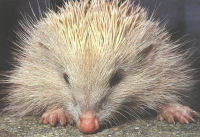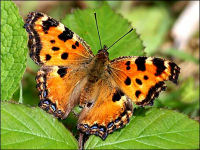 Islands are often highly diverse in terms of species and habitats and Alderney is no exception. Our small island boasts a kaleidoscope of habitats from species-rich grassland and heath land, as well as our diverse rocky shores and coastline - in 2005 the heterogeneity of Alderney's west coast received international recognition by its designation as a Ramsar site.
In terms of breeding birds, Alderney is arguably the most important of the Channel Islands, with internationally important colonies of Gannets which, unlike many of the British colonies, can be seen from mainland Alderney, as well as breeding Puffins, Guillemots, Razorbill and Fulmar, which can all be observed throughout the summer months from Alderney's shoreline, or by taking a boat trip around the island.
The heath land of Alderney, although small in size, is home to approximately 20 breeding pairs of Dartford Warbler - still an uncommon species in much of England. Another special species recently reported as breeding here is the Serin, which can be observed throughout the breeding season in the farmland areas. A variety of other more common breeding birds can be seen on a walk around the island, including Buzzard, Kestrel, Peregrine, Linnet, Blackcap and Ringed Plover. Notable migrants can unexpectedly turn up - in 2007 a Black Stork, Gyr Falcon, Wryneck, Ringed Ouzel and Honey Buzzard were all recorded and Hoopoe regularly arrive in the autumn.
Alderney is not only rich in bird species, but also insect life, boasting a moth list of over 400 species and an important population of the Glanville Fritillary butterfly which can be seen over most of the island in June, as well as the more recognized species such as the Common Blue, Red Admiral, Small Tortoiseshell, Meadow Brown, Gatekeeper and Long-tailed Blue and, in 2007, thirty Large Tortoiseshells were recorded - the largest number of the species recorded anywhere in the British Isles.
Among Alderney's mammals, the most notable is the blonde hedgehog population, which can be regularly seen around the island from March until November
The Alderney Wildlife Trust is very active on the island and not only provides more information on the island's wildlife but, during school holidays, often organises wildlife walks and talks suitable for both adults and children.